People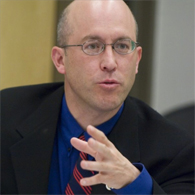 Alex Alvarez
Director
Dr. Alex Alvarez earned his Ph.D. in Sociology from the University of New Hampshire in 1991 and is a Professor in the Department of Criminology and Criminal Justice at Northern Arizona University. From 2001 until 2003 he was the founding Director of the Martin-Springer Institute for Teaching the Holocaust, Tolerance, and Humanitarian Values. His main areas of study are in the areas of collective and interpersonal violence, including homicide and genocide. His first book, Governments, Citizens, and Genocide was published by Indiana University Press in 2001 and was a nominee for the Academy of Criminal Justice Sciences book of the year award in 2002, as well as a Raphael Lemkin book award nominee from the International Association of Genocide Scholars in 2003. His other books include Murder American Style (2002), Violence: the Enduring Problem (2008), and Genocidal Crimes (2009). He has also served as an editor for the journal Violence and Victims, was a founding co-editor of the journal Genocide Studies and Prevention, was a co-editor of the H-Genocide List Serve, and is an editorial board member for the journals War Crimes, Genocide, and Crimes Against Humanity: An International Journal, and Idea: A Journal of Social Issues.
---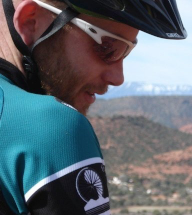 Shawn Fowler
Research Coordinator
Shawn is a End User Computing Specialist, Sr. for Information Technology Services at Northern Arizona University. With a background in Art History and Political Science, Shawn has been working in IT and on genocide related research for a number of years. In 2007, he received two research grants to create a Genocide Geographical Information System. In early 2008 he spent nearly three months in Berlin, Germany conducting research for the project. For the last number of years he has been working on the analysis and digitization of the publication Der Stürmer.
---